World BEYOND War is proud to have a Speakers Bureau full of experienced, accomplished and dynamic speakers. Click here, or contact us how ever you choose, if you are interested in bringing a speaker to your event or classroom.
World BEYOND War can also assist you in organizing and promoting your event.
Most of these speakers are often happy to speak for no fee, especially for virtual events with no travel involved. In any case, World BEYOND War is happy to put you in touch with them for no fee on our end.
"I moved from feeling hesitant to invite a World BEYOND War speaker into my classroom into an enthusiastic supporter of inviting World BEYOND War every year into my class. As is the case for most of us teachers, my students are incredibly patriotic and have a narrow view of history that teaches that war is necessary and good. I was not sure if my students would turn their ears off if someone suggested that all of America's wars were not glorious, but the opposite happened. Mr. Swanson's rational and well supported approach opened minds. Students asked great questions and a lively discussion ensued. In the end, students could see why war was irrational and even more importantly, their minds were opened to imagine different solutions to real problems. " —Katherine Murphy, Teacher of Ethics and Social Justice, Gonzaga High School, Washington, D.C.
North America.
Asia.
Europe.
Australia and New Zealand.
Africa.
Central and South America.
North America.
LEAH BOLGER — Oregon, U.S.
Leah Bolger retired in 2000 from the U.S. Navy at the rank of Commander after twenty years of active duty service. Her career included duty stations in Iceland, Bermuda, Japan and Tunisia and in 1997, was chosen to be the Navy Military Fellow at the MIT Security Studies program. Leah received an MA in National Security and Strategic Affairs from the Naval War College in 1994. After retirement, she became very active in Veterans For Peace, including election as the first woman national president in 2012. Later that year, she was part of a 20-person delegation to Pakistan to meet with the victims of U.S. drones strikes. She is the creator and coordinator of the "Drones Quilt Project," a traveling exhibit which serves to educate the public, and recognize the victims of U.S. combat drones. In 2013 she was selected to present the Ava Helen and Linus Pauling Memorial Peace Lecture at Oregon State University. Currently she serves as the President of the Board of Directors of World BEYOND War. Areas of Focus: U.S. Military, Drones, U.S. Foreign Military Bases. Leah is available to present a one-hour webinar on U.S. bases and how to close them, upon request to your group or organization.
---
DAVID SWANSON — Virginia, U.S.

David Swanson is an author, activist, journalist, and radio host. He is co-founder and executive director of WorldBeyondWar.org and campaign coordinator for RootsAction.org. Swanson's books include War Is A Lie. He blogs at DavidSwanson.org and WarIsACrime.org. He hosts Talk Nation Radio. He is a Nobel Peace Prize nominee, and was awarded the 2018 Peace Prize by the U.S. Peace Memorial Foundation. Longer bio and photos and videos here. Follow him on Twitter: @davidcnswanson and FaceBook, Longer bio.  Sample videos.
Areas of focus: Swanson has spoken on all variety of topics related to war and peace.
---
Greta Zarro — Upstate New York, U.S.

Greta is Organizing Director for World BEYOND War. She has a background in issue-based community organizing. Her experience includes volunteer recruitment and engagement, event organizing, coalition building, legislative and media outreach, and public speaking. Greta graduated as valedictorian from St. Michael's College with a bachelor's degree in Sociology/Anthropology. She then pursued a master's in Food Studies at New York University before accepting a full-time community organizing job with leading non-profit Food & Water Watch. There, she worked on issues related to fracking, genetically engineered foods, climate change, and the corporate control of our common resources. Greta describes herself as a vegetarian sociologist-environmentalist. She is interested in the interconnections of social-ecological systems and sees the profligacy of the military-industrial complex, as part of the larger corporatocracy, as the root of many cultural and environmental ills. She and her partner currently live in an off-grid tiny home on their organic fruit and vegetable farm in Upstate New York. Areas of Focus: social and ecological imperatives for war abolition; organizing 101 strategy & tactics; divestment.
---
ALICE SLATER — New York, U.S.

Alice Slater serves on the Coordinating Committee of World BEYOND War and is the UN NGO Representative of the Nuclear Age Peace Foundation. She is on the Board of the Global Network Against Weapons and Nuclear Power in Space, the Global Council of Abolition 2000, and the Advisory Board of Nuclear Ban-US, supporting the mission of the International Campaign to Abolish Nuclear Weapons which won the 2017 Nobel Peace Prize for its work in realizing the successful UN negotiations for a Treaty for the Prohibition of Nuclear Weapons. She began her long quest for peace on earth as a suburban housewife, when she organized Eugene McCarthy's presidential challenge to Johnson's illegal war in Vietnam in her local community. As a member of the Lawyers Alliance for Nuclear Arms Control, she travelled to Russia and China on numerous delegations engaged in ending the arms race and banning the bomb. She is a member of the NYC Bar Association and serves on the Coordinating Committee of the People Climate Committee-NYC, working for 100% Green Energy by 2030. She has written numerous articles and op-eds, with frequent appearances on local and national media.
---
TAMARA LORINCZ — Waterloo, Ontario, Canada

Tamara Lorincz is a PhD student in Global Governance at the Balsillie School for International Affairs (Wilfrid Laurier University). Tamara graduated with an MA in International Politics & Security Studies from the University of Bradford in the United Kingdom in 2015. She was awarded the Rotary International World Peace Fellowship and was a senior researcher for the International Peace Bureau in Switzerland. Tamara is currently on the board of the Canadian Voice of Women for Peace and the international advisory committee of Global Network Against Nuclear Power and Weapons in Space. She is a member of the Canadian Pugwash Group and the Women's International League for Peace and Freedom. Tamara was a co-founding member of the Vancouver Island Peace and Disarmament Network in 2016. Tamara has an LLB/JSD and MBA specializing in environmental law and management from Dalhousie University. She is the former Executive Director of the Nova Scotia Environmental Network and co-founder of the East Coast Environmental Law Association. Areas of focus: the military's impacts on the environment and climate change, the intersection of peace and security, gender and international relations, and military sexual violence.
---
PHILL GITTINS — England

Phill Gittins, PhD, is World BEYOND War's Education Director. He has 15+ years' programming, analysis, and leadership experience in the areas of peace, education, and youth. He has particular expertise in context-specific approaches to peace programming; peacebuilding education; and youth inclusion in research and action.To date, he has lived, worked, and travelled in over 50 countries across 6 continents; taught in schools, colleges, and universities in eight countries; and led experiential training and training-of-trainers for hundreds of individuals on peace and conflict processes. Other experience includes work in youth offending prisons; oversight management for youth and community projects; and consultation for public and non-profit organisations on peace, education, and youth issues. Phill has received multiple awards for his contributions to peace and conflict work, including the Rotary Peace Fellowship and the Kathryn Davis Fellow for Peace. He is also a Peace Ambassador for the Institute for Economics and Peace. He earned his PhD in International Conflict Analysis, MA in Education, and a BA in Youth and Community Studies. He also holds postgraduate qualifications in Peace and Conflict Studies, Education and Training, and Teaching in Higher Education, and is a certified Neuro-Linguistic Programming Practitioner, counsellor, and project manager by training.
---
PATRICK T. HILLER — Oregon, U.S.

Patrick, a former member of World BEYOND War's Coordinating Committee, is a peace scientist who is committed in his personal and professional life to create a world beyond war. He is the Executive Director of the War Prevention Initiative by the Jubitz Family Foundation and teaches conflict resolution at Portland State University. He is actively involved in publishing book chapters, academic articles and newspaper op-eds. His work is almost exclusively related to the analysis of war and peace and social injustice and advocacy for nonviolent conflict transformation approaches. He studied and worked on those topics while living in Germany, Mexico and the United States. He talks regularly at conferences and other venues about the "The Evolution of a Global Peace System" and produced a short documentary with the same name.
---
AZEEZAH KANJI — Ontario, Canada
Azeezah Kanji (JD, LLM) is a legal academic and writer, whose work focuses on issues related to racism, colonialism, and social justice. She is the Director of Programming at Noor Cultural Centre, a Muslim educational, religious, and cultural institution in Toronto. The Centre's work is dedicated to advancing causes of gender, racial, decolonial, economic, environmental, and animal justice from the perspective of Islamic ethical and legal traditions.
Azeezah is a regular speaker in community and academic spaces, and her writing has appeared in the Toronto Star, National Post, Ottawa Citizen, rabble, ROAR Magazine, OpenDemocracy, iPolitics, and various academic anthologies and journals.
---
TONY JENKINS — Maryland, U.S.
Tony Jenkins, PhD, is Education Director for World BEYOND War. He has 15+ years of experience directing and designing peacebuilding and international educational programs and projects and leadership in the international development of peace studies and peace education. Since 2001 he has served as the Managing Director of the International Institute on Peace Education (IIPE) and since 2007 as the Coordinator of the Global Campaign for Peace Education (GCPE). Professionally, he has been: Director, Peace Education Initiative at The University of Toledo (2014-16); Vice President for Academic Affairs, National Peace Academy (2009-2014); and Co-Director, Peace Education Center, Teachers College Columbia University (2001-2010). In 2014-15, Tony served as a member of UNESCO's Experts Advisory Group on Global Citizenship Education.
---
KATHY KELLY — Illinois, U.S. / Afghanistan
Kathy Kelly is a member of World BEYOND War's Advisory Board. During each of 20  trips to Afghanistan, Kathy, as an  invited guest of the Afghan Peace Volunteers, has lived alongside ordinary Afghan people in a working class neighborhood in Kabul.  She and her companions in Voices for Creative Nonviolence believe that "where you stand determines what you see." In June, 2016, Kathy participated in a delegation that visited five cities in Russia, aiming to learn about Russian opinions regarding NATO exercises taking place along their border. Kelly has  joined with activists in various regions of the U.S. to  protest drone warfare by holding demonstrations outside of U.S. military  bases in Nevada, California, Michigan, Wisconsin and Whiteman Air  Force base in Missouri.  In 2015, for carrying a loaf of bread and a letter across the line at Whiteman AFB she served three months in prison. From 1996 – 2003, Voices activists formed 70 delegations that openly defied economic sanctions by bringing medicines to children and families in Iraq. Kelly traveled to Iraq 27 times, during that period. She and her companions lived in Baghdad throughout  the 2003 "Shock and Awe" bombing.
---
MONICA ROJAS — Mexico
Monica Rojas is a Mexican writer, Ambassador for Save the Children-Mexico, and PhD candidate in Spanish-American Literature at the University of Zurich (Switzerland). She holds a Masters in Literature from the University of Barcelona (Spain) and a Masters in Strategic Communication from the Autonomous University of Puebla (Mexico). In 2011, Monica published her first book "The Star Harvester: A Biography of a Mexican Astronaut" (El Cosechador de Estrellas). In 2016, she published a children's version of: "The Child who Touched the Stars" (El Niño que Tocó las Estrellas) with Grupo Editorial Patria. Her philanthropic work has spread internationally through the writing of a children's biography of "Eglantyne Jebb: A life dedicated to children", who was a forerunner of children's rights and founder of Save the Children. This work has been translated into more than 10 languages and was presented on the 20th of November 2019 at the United Nations headquarters in Geneva as part of the celebration of the Convention on the Rights of the Child. She won the national short story prize Escritoras MX, for her story "Dying of Love" (Morir de Amor), which was presented at the FIL in Guadalajara 2019. Instagram: monica.rojas.rubin  Twitter: @RojasEscritora
---
PAT ELDER — Maryland, U.S.
Pat Elder is a member of World BEYOND War's Coordinating Committee. He is the author of Military Recruiting in the United States, and the Director of the National Coalition to Protect Student Privacy, an organization that works to counter the alarming militarization of America's high schools. Elder was a co-founder of the DC Antiwar Network and a long-time member of the Steering Committee of the National Network Opposing the Militarization of Youth. His articles have appeared in Truth Out, Common Dreams, Alternet, L.A. Progressive, Sojourner's Magazine, and U.S. Catholic Magazine. Elder's work has also been covered by NPR, USA Today, The Washington Post, Aljazeera, Russia Today, and Education Week. Elder has crafted bills and helped to pass legislation in Maryland and New Hampshire to curtail recruiter access to student data. He has been instrumental in helping to convince more than a thousand schools to take steps to protect student data from recruiters. Elder helped to organize a successful series of demonstrations to shut down the Army Experience Center, a first-person shooter video arcade in a Philadelphia suburb.
---
DAVID HARTSOUGH — San Francisco, U.S.

David is a co-founder of World BEYOND War and author of Waging Peace: Global Adventures of a Lifelong Activist. Hartsough has organized many peace efforts in such far-flung locations as the Soviet Union, Nicaragua, Phiippines, and Kosovo. In 1987 Hartsough co-founded the Nuremberg Actions blocking munitions trains carrying munitions to Central Amcerica  In 2002 he co-founded the Nonviolent Peaceforce which has peace teams working in conflict areas around the world. Hartsough has been arrested for nonviolent civil disobedience more than 150 times, most recently at the Livermore nuclear weapons laboratory. Hartsough has just returned from Russia as a part of a citizens diplomacy delegation hoping to help bring the US and Russia back from the brink of nuclear war. Hartsough is a Quaker, a father and grandfather and lives in San Francisco, CA.
---
GREG HUNTER — Edmonton/Alberta

Greg Hunter taught science in Alberta for 30 years. Since his retirement he has been studying and speaking on how cognitive biases are used to manipulate our received world views. His goal is to facilitate critical thinking about history and current events. "Greg's talks are multi-media extravaganzas that challenge teachers—and all of us—to never assume that received narratives are necessarily true. Such skepticism is the basis of real democracy… This is a marvelous, wonderfully imaginative way of putting all this material together" – Adam Hochschild, Professor Narrative History UC Berkeley, author 'King Leopold's Ghost' – "Of the 100+ speakers The Centre for Global Education host every year, Greg Hunter is among the best." – Terry Godwalt, director. Education "Besides the human gyroscope ride, your seminar was the most fun I had at the Convention." Dr. Tom Angelakis, Calgary Board of Education. Click here to view video samples of Greg's talks.
---
DAVID J. SMITH — Maryland, U.S.
David J. Smith has over 30 years' experience as a consultant, career coach, lawyer, mediator, educator, and trainer. He has consulted with over 400 colleges around the U.S. and has given over 500 talks on peacebuilding, conflict resolution, social justice, and international education. He is the president of the Forage Center for Peacebuilding andHumanitarian Education, Inc., a 501c3 not-for-profit that offers experiential learning opportunities for students and professionals. Formerly, he was a senior program officer and manager at the U.S. Institute of Peace. David has taught at Goucher College, Georgetown University, Towson University and currently at the School for Conflict Analysis and Resolution at George Mason University. David was a U.S. Fulbright Scholar at the University of Tartu (Estonia) where he taught peace studies and dispute resolution. He is a recipient of the William J. Kreidler Award for Distinguished Service to the field of Conflict Resolution given by the Association for Conflict Resolution. David is the author of Peace Jobs: A Student's Guide to Starting a Career Working for Peace (Information Age Publishing 2016) and editor of Peacebuilding inCommunity Colleges: A Teaching Resource  (USIP Press 2013). Areas of focus: peacebuilding.
---
WILLIAM GEIMER — Canada
William Geimer, author, peace activist, is a veteran of the U.S. 82d Airborne Division and Professor of Law Emeritus, Washington and Lee University. After resigning his commission in opposition to the war on Vietnam, he represented conscientious objectors and advised peace groups near Ft. Bragg NC, once representing Jane Fonda, Dick Gregory and Donald Sutherland in negotiations with police. A Canadian citizen, he lives with his wife near Victoria, British Columbia where he is a member of the Vancouver Island Peace and Disarmament Network. He is the author of Canada: The Case for Staying Out of Other People's Wars and serves as advisor on policy issues of peace and war to Elizabeth May, Member of Parliament and Leader of the Green Party of Canada. Areas of focus: combating U.S. military dominance; international law of self-defense.
---
WINSLOW MYERS — Maine, U.S.

Winslow Myers is an artist and activist who lives in mid-Coast Maine. For ten years he coordinated events and activities for Beyond War in central Massachusetts and led many seminars on personal and social change. Later he served on the board of Beyond War while it was based in Portland OR. He has written over a hundred opinion-editorial pieces on the subject of the prevention of war and building a world beyond war, some of which have seen print in national newspapers like the Christian Science Monitor, the San Jose Mercury News, and the San Francisco Chronicle, and all of which have been published online. He is the author of Living Beyond War: A Citizen's Guide. He serves on the Advisory Board of the War Prevention Initiative.
---
LAWRENCE WITTNER
— New York, U.S.
Lawrence Wittner is Professor of History emeritus at the State University of New York/Albany.  He began his career as a peace activist in the fall of 1961, when he and other college students picketed the White House in an attempt to block resumption of U.S. nuclear weapons testing.  Since then, he has participated in a great many peace movement ventures, and has served as president of the Peace History Society, as convener of the Peace History Commission of the International Peace Research Association, and as a national board member of Peace Action, the largest grassroots peace organization in the United States.  In addition, he has been active in the racial equality and labor movements, and is currently executive secretary of the Albany County Central Federation of Labor, AFL-CIO.  A former co-editor of the journal Peace & Change, he is also the author or editor of thirteen books, including Rebels Against War, The Biographical Dictionary of Modern Peace Leaders, Peace Action, Working for Peace and Justice, and the award-winning trilogy, The Struggle Against the Bomb.  
---
STACY BANNERMAN — Washington State, U.S.

Stacy Bannerman is the author of WHEN THE WAR CAME HOME: The Inside Story of Reservists and the Families They Leave Behind (Continuum Publishing, 2006) and was a charter Board member of Military Families Speak Out (MFSO). When her husband was mobilized with the Army National Guard in 2003, Stacy began speaking out against the war, and has emerged as a national leader on the human costs of the war in Iraq. Stacy has testified before several Congressional committees. She authored and secured unanimous passage of the Military Family Task Force in Oregon, believed to be the first in the nation.  Stacy's peace work includes serving as the Executive Director of the Martin Luther King Jr. Outreach Center, and co-creating and producing a human rights multimedia campaign that remains unique to the Pacific Northwest and was nominated for an advertising award.
---
MEDEA BENJAMIN
— Washington D.C., U.S.
Medea Benjamin is a co-founder of both CODEPINK and the international human rights organization Global Exchange. Benjamin is the author of eight books. Her latest books are Inside Iran: The Real History and Politics of the Islamic Republic of Iran, and Kingdom of the Unjust: Behind the U.S.-Saudi Connection. Her direct questioning of President Obama during his 2013 foreign policy address, as well as her recent trips to Pakistan and Yemen, helped shine a light on the innocent people killed by U.S. drone strikes. Benjamin has been an advocate for social justice for more than 30 years. Described as "one of America's most committed — and most effective — fighters for human rights" by New York Newsday, and "one of the high profile leaders of the peace movement" by the Los Angeles Times, she was one of 1,000 exemplary women from 140 countries nominated to receive the Nobel Peace Prize on behalf of the millions of women who do the essential work of peace worldwide.
---
RONALD GOLDMAN — Boston, Mass., U.S.
Ronald Goldman is a psychological researcher, speaker, writer, and director of the Early Trauma Prevention Center which educates the public and professionals. Early trauma prevention is linked to preventing later violent behavior and has a major role to play in stopping war. Goldman's work includes hundreds of contacts with parents, children, and medical and mental health professionals. He has a particular interest in perinatal psychology and serves as a peer reviewer for the Journal of Prenatal & Perinatal Psychology and Health. Dr. Goldman's publications have been endorsed by dozens of professionals in mental health, medicine, and social science. His writing has appeared in newspapers, parenting publications, symposia proceedings, textbooks, and medical journals. He has participated in over 200 media interviews with radio and television shows, newspapers, wire services, and periodicals (e.g., ABC News, CBS News, National Public Radio, Associated Press, Reuters, New York Times, Washington Post, Boston Globe, Scientific American, Parenting Magazine, New York Magazine, American Medical News). Areas of focus: preventing the development of behavior that supports war; psychological origins of violence and war; preventing early trauma that contributes to war.
---
PAUL K. CHAPPELL — California, U.S.

Paul K. Chappell graduated from West Point in 2002, was deployed to Iraq, and left active duty in November 2009 as a Captain. He is the author of the Road to Peace series, a seven-book series about waging peace, ending war, the art of living, and what it means to be human. The first four published books in this series are Will War Ever End?, The End of War, Peaceful Revolution, and The Art of Waging Peace. Chappell serves as the Peace Leadership Director for the Nuclear Age Peace Foundation. Lecturing across the country and internationally, he also teaches college courses and workshops on Peace Leadership. He grew up in Alabama, the son of a half-black and half-white father who fought in the Korean and Vietnam wars, and a Korean mother.
---
BRUCE GAGNON — Maine, U.S.

Bruce Gagnon is the Coordinator of the Global Network Against Weapons & Nuclear Power in Space.  He was a co-founder of the Global Network when it was created in 1992. Between 1983–1998 Bruce was the State Coordinator of the Florida Coalition for Peace & Justice and has worked on space issues for 31 years.  In 1987 he organized the largest peace protest in Florida history when over 5,000 people marched on Cape Canaveral in opposition to the first flight test of the Trident II nuclear missile. Bruce has traveled to and spoken in England, Germany, Mexico, Canada, France, Cuba, Puerto Rico, Japan, Australia, Scotland, Wales, Greece, India, Brazil, Portugal, Denmark, Sweden, Norway, Czech Republic, South Korea, and throughout the U.S. Bruce initiated the Maine Campaign to Bring Our War $$ Home in 2009 that spread to other New England states and beyond. Bruce published a new version of his book in 2008 called Come Together Right Now: Organizing Stories from a Fading Empire.  Bruce also has a blog called Organizing Notes. In 2003 Bruce co-produced a popular documentary video entitled Arsenal of Hypocrisy that spelled out U.S. plans for space domination.
---
JOHN LINDSAY-POLAND — California, U.S.

John Lindsay-Poland is a writer, activist, researcher and analyst focused on human rights and demilitarization, especially in the Americas. He has written about, researched and organized action for human rights and demilitarization of US policy in Latin America for 30 years. From 1989 to 2014, he served the interfaith pacifist organization Fellowship of Reconciliation (FOR), as coordinator of the Task Force on Latin America and the Caribbean, as research director, and founded FOR's Colombia peace team. From 2003 to 2014, he edited a monthly newsletter focused on Colombia and U.S. policy, Latin America Update. He participated in the 2012 US-Mexico Caravan for Peace, and has visited Ciudad Juarez four times as part of FOR's work to address gun trafficking and the US role in violence in Mexico. Previously he served with Peace Brigades International (PBI) in Guatemala and El Salvador, and co-founded PBI's Colombia Project in 1994. He lives with his partner, the artist James Groleau, in Oakland, California. Areas of focus: Latin America (especially Colombia and Mexico); U.S. policy in Latin America; human rights; gun trade; police militarization.
---
BILL SCHEURER — U.S.
Bill Scheurer is Executive Director of On Earth Peace, an ecumenical peace mission founded by people from the Church of the Brethren, and is a frequent speaker on the intersections of peace and faith and politics. He has degrees in Religious Studies and Law, and has worked as a lay minister, lawyer, and technology entrepreneur. Bill and his wife Randi were involved with the peace movement as college students during the Vietnam War, and have been full-time peacebuilders since 2001. They are Co-Coordinators of the Peace Garden Project — a peace garden in every community, and were early members of Military Families Speak Out – a call to bring our troops home and take care of them when they get here. Bill also was the Editor of the PeaceMajority Report — a window on the peace community in America, is a National Council member of the Fellowship of Reconciliation — the biggest and oldest interfaith peace organization in the nation, and is a Board adviser to Save-A-Vet — dedicated to rescuing military and law enforcement dogs and sheltering them with disabled veterans in mutual healing and support.
---
ANDY SHALLAL — Washington D.C., U.S.

Anas "Andy" Shallal (born March 21, 1955 in Baghdad, Iraq) is an Iraqi-American artist, activist and restaurateur best known for owning and operating Busboys and Poets in Washington, D.C., where he was a candidate for mayor in 2014.
---
BARBARA WIEN — Washington D.C., U.S.

From the time she was 21, Barbara Wien has worked to stop human rights abuses, violence and war.  She has protected civilians from death squads using cutting-edge peacekeeping methods, and trained hundreds of Foreign Service officers, UN officials, humanitarian workers, police forces, soldiers, and grassroots leaders to de-escalate violence and armed conflicts.  She is the author of 22 articles, chapters, and books, including Peace and World Security Studies, a pioneering curriculum guide for university professors, now in its 7th edition.  She has designed and taught countless peace seminars and trainings in 58 countries to end war.  She is a nonviolence trainer, curriculum expert, educator, public speaker, scholar and mother of two.  She has led eight national nonprofit organizations, awarded grants from three funding agencies, catalyzed hundreds of degree programs in the study of peace, and taught at five universities. Wien organized jobs and safe streets for youth in her Harlem and D.C. neighborhoods.  She was recognized for her leadership and "moral courage" by four foundations and academic societies.
---
SCOTTY BRUER — U.S.

Scotty Bruer is the founder of PeaceNow.com. He is also an author, a public speaker, father, grandfather, entrepreneur and graduate of Purdue University with a degree in Forest Management. Scotty is a U.S. veteran of the USMC and has been a volunteer within the Veterans Administration hospital system chaplain services and is a member of Rotary International. Website.
---
NICK MOTTERN — New York, U.S.

Nick Mottern has worked as a reporter, researcher, writer and political organizer over the last 30 years. While in the U.S. Navy he was in Viet Nam in 1962-63. He graduated from Columbia University's Graduate School of Journalism in 1966, and he has worked as a reporter for the Providence (RI) Journal and Evening Bulletin, a researcher and writer for the former US Senate Select Committee on Nutrition and Human Needs, a lobbyist for Bread for the World and a writer and co-organizer of speaking tours in the United States on US involvement in Africa for Maryknoll Fathers and Brothers. In this job he visited a number of African nations and war zones in Eritrea, Ethiopia and Mozambique as well as Israel and the West Bank. He is the author of "Suffering Strong", recounting experiences of his first trip to Africa. He has also been involved in grassroots action in the Lower Hudson Valley. He manages www.consumersforpeace.org and www.KnowDrones.com.
---
RORY FANNING — U.S.

Following two deployments to Afghanistan with the 2nd Army Ranger Battalion, Rory became one of the first U.S. Army Rangers to resist the Iraq war and the Global War on Terror. In 2008–2009 he walked across the United States for the Pat Tillman foundation. Rory is the author of Worth Fighting For: An Army Ranger's Journey Out of the Military and Across America and co-author of Long Shot: The Triumphs and Struggles of an NBA Freedom Fighter. He has bylines in  The Guardian, The Nation, & TomDispatch. In 2015 he was awarded a grant from the Chicago Teachers Union to speak to CPS students about America's endless wars and to fill in some of the blanks military recruiters often ignore about America's endless wars. As a sponsored lifetime member of Veterans for Peace, Rory has traveled multiple times to Japan on speaking tours to express solidarity with those seeking to abolish nuclear weapons and close U.S. military bases around the world. Rory currently lives in Chicago and works for Haymarket Books. Areas of focus: JROTC; high school recruiting.

---
JOHN KETWIG — Virginia, U.S.

John Ketwig is retired from an automotive service and parts career with manufacturers such as Toyota, Rolls-Royce / Bentley, Ford and Hyundai.  John is the author of …and a hard rain fell: A G.I.'s True Story of the War in Vietnam, originally published by Macmillan in 1985 and still in print by Sourcebooks after 27 printings. A new book tentatively titled Vietnam Reconsidered: The War, the Times, and Why They Matter will be available in the 1st quarter of 2019 and promises to be one of the most anti-war of all the many books about America's war in Vietnam. John has written for a variety of newspapers and magazines, he has spoken at America's top colleges, universities, and high schools, and he has appeared on many radio and TV programs. John was in Vietnam from 1967 to September of 1968. Not wanting to be assigned to stand on the steps of the Pentagon and hold a bayonetted rifle against the peace protestors with whom he agreed, he chose to serve out his army "obligation" in Thailand. He is a member of Vietnam Veterans of America, Veterans For Peace, and a lifetime member of Vietnam Veterans Against the War. John and his wife Carolynn feel that Agent Orange was responsible for the death of their firstborn son at the age of 14 days. Areas of focus: immorality of war; economic cost of militarism; constructive vs. destructive national agendas; little-known history of the Vietnam War era.
---
MICHAEL KNOX — Florida, U.S.
Michael D. Knox is the author of ENDING U.S. WARS by Honoring Americans Who Work for Peace, 2021. He earned his Ph.D. in psychology from the University of Michigan in 1974 and is Distinguished Professor Emeritus at the University of South Florida in the Departments of Mental Health Law and Policy, Internal Medicine, and Global Health.  He is currently Chair of the US Peace Memorial Foundation and Editor of the US Peace Registry. In 2007, he was awarded the Marsella Prize for the Psychology of Peace and Social Justice at the Annual Meeting of the American Psychological Association, recognizing him "for more than 4 decades of outstanding contributions to peace and humanitarian assistance."  His biography is included in the latest editions of Who's Who in the World and Who's Who in America. In 2005, Dr. Knox founded the US Peace Memorial Foundation (a tax-exempt 501(c)(3) public charity).  The Foundation directs a nationwide effort to honor Americans who stand for peace by publishing the US Peace Registry, awarding an annual U.S. Peace Prize, and planning for the US Peace Memorial as a national monument in Washington, DC.
---
WERNER LANGE — Ohio, U.S.

Having been born in the rubble that was Germany following WWII, Werner Lange has been an active participant in peace movements since he cut his political teeth campaigning for Eugene McCarthy and serving in the US Peace Corps in the 1960s to his peace work as a 2016 Sanders delegate to the DNC. His service in the Peace Corps in the malaria eradication program in NE Thailand during the height of the CIA war in Laos was very brief, ending in his voluntary resignation when realizing that he was, in actuality, being primed for eventual use in that secret war. As an active participant in the anti-war movement he organized or joined several protests, including the large one on the OSU campus on May 4th (1970), when another contingent of the Ohio National Guard killed 4 students at KSU, his place of employment as a sociology professor for some 19 years.
---
JAMES MARC LEAS — Vermont, U.S.

James Marc Leas is a founding member of the Stop the F-35 Coalition in Burlington Vermont. He has published some two dozen articles on the F-35 and F-35 basing in Vermont on Truthout, Counterpunch, The Burlington Free Press, and VTDigger. Running on an anti-war and anti-F-35 platform statewide, in 2013 he ran for the office of Vermont Adjutant General, the leader of the Vermont National Guard, which is elected by the legislature. A few months ago he ran against the incumbent for a South Burlington City Council seat featuring opposition to F-35 basing in South Burlington and he got 46% of the vote. Before becoming a patent attorney James was an engineer at IBM, and he holds over 40 patents for his inventions. James served as a staff physicist for the Union of Concerned Scientists in its Washington, DC office for a year in the aftermath of the accident at the Three Mile Island nuclear plant.
---
ED KINANE — Syracuse, NY, U.S.

Ed Kinane has been a big part of efforts to oppose drone piloting at Hancock Air Base for the past 10 years. His amazing array of work over the past decades has included teaching math and biology in a one-room Quaker school in rural Kenya, hitchiking Africa and North America, providing protective accompaniment to targeted activists in Guatemala, El Salvador, Haiti, and Sri Lanka, serving as chair of Peace Brigades International's Sri Lanka Project and a member of PBI's national coordinating committee and a member of School of the Americas Watch national board, twice serving time in federal prisons. Ed Kinane spent Shock and Awe in Baghdad with Voices for Creative Nonviolence and has worked with Witness Against Torture. He's been on delegations to Afghanistan, Iran, and Palestine. He's spoken around the U.S., and spent a week at Standing Rock. But his focus now is on the Upstate Drone Action at Hancock. Areas of focus: weaponized drones; civil resistance.
---
RANDY WOODLEY — Oregon, U.S.
Rev. Dr. Randy Woodley is an author, activist, organic farmer, public theologian and wisdom keeper who addresses a variety of intersectional issues concerning peace, American culture, religion, diversity, our relationship with the earth and Indigenous realities. His expertise has been sought in diverse venues such as Time Magazine, Christianity Today, The Huffington Post and Planet Drum: A Voice for Bioregional, Sustainability, Education and Culture. Randy has served as a member of the Oregon Department of Education American Indian/Alaska Native Advisory Board, Greater Portland Native American Climate Council and other service organizations. He and his wife Edith (Eastern Shoshone) have been in service among America's most disenfranchised people for over three decades. Randy is a legal descendant of the United Keetoowah Band of Cherokee Indians and is the Distinguished Professor of Faith and Culture, Dir. Intercultural and Indigenous Studies at George Fox University/Portland Seminary.
---
KATHY BECKWITH — Oregon, U.S.

Kathy Beckwith is a mediation trainer from Dayton, Oregon, having worked with schools (K-12) for over two decades. She serves as a volunteer mediator with her local community mediation program, and as a school mediation coach. Her most recent book is A MIGHTY CASE AGAINST WAR: What America Missed in US History Class and What We (All) Can Do Now. Kathy became concerned about America's strong reliance on war as a means of resolving international conflict. That concern led to research and study, and finally to this book and to World BEYOND War. Kathy is also author of the picture books, Playing War and If You Choose Not to Hit; a school curriculum guide on conflict resolution, and has more in the works. Kathy has been a Peace Corps volunteer in India, a college Director of Financial Aid, a teacher at a international boarding school, and is a mom and grandma who loves to walk on the country road near their home and make berry pies in the summer.
---
ARTHUR KANEGIS — California, U.S.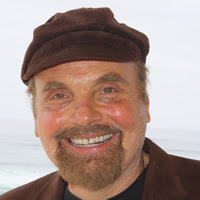 Arthur Kanegis, writer/producer/director, is president and founder of Future WAVE (Working for Alternatives to Violence through Entertainment). His productions include: "We are One" (2020 – see onefilms.com)  and "The World Is My Country" a 2018 feature documentary that garnered standing ovations and sold-out theaters in film festivals. (see TheWorldIsMyCountry.com/applause).   It tells the amazing story of World Citizen #1 Garry Davis — a lost piece of history that Martin Sheen calls "a roadmap to a better future."  Kanegis also produced War Without Winners with Paul Newman and Haskell Wexler.  He also did the nuclear war research for "The Day After" a 1983 ABC TV movie that had the largest audience of any made-for-TV movie ever –100 million in the US and 200 million in the Soviet Union. Ronald Reagan credits it with convincing him that nuclear war was unwinnable, and that he had to start START, Strategic Arms Reduction Talks talks with the Soviets.  He is also a Quaker and a Rotarian (see his talk to the Rotary International Peace Conference at TheWorldIsMyCountry.com/talks).   He gives inspiring talks and shows film clips — virtually or in person — on topics ranging from BULLYPROOFing our kids to moving from Protest to Power.  He shows how we can rise above the broken nation-state system to build a People Powered Planet — that can actually outlaw war and ecocide — and build the future we all want!
---
Asia.
FOAD IZADI — Iran
Foad Izadi is a member of World BEYOND War's Board of Directors based in Iran. His research and teaching interests are inter-disciplinary and focus on United States-Iran relations and U.S. public diplomacy. His book, United States Public Diplomacy Towards Iran, discusses the U.S. communication efforts in Iran during the George W. Bush and Obama administrations. Izadi has published numerous studies in national and international academic journals and major handbooks, including: Journal of Communication Inquiry, Journal of Arts Management, Law, and Society, Routledge Handbook of Public Diplomacy and Edward Elgar Handbook of Cultural Security. Dr. Foad Izadi is a faculty member at the Department ofAmerican Studies, Faculty of World Studies, University of Tehran, where he teaches M.A. and Ph.D. courses in American studies. Izadi received his Ph.D. from Louisiana State University. He earned a B.S. in Economics and an M.A. in Mass Communication from University of Houston. Izadi has been a political commentator on CNN, RT (Russia Today), CCTV, Press TV, Sky News, ITV News, Al Jazeera, Euronews, IRIB, France 24, TRT World, NPR, and other international media outlets. He has been quoted in many publications, including The New York Times, The Guardian, China Daily, The Tehran Times, The Toronto Star, El Mundo, The Daily Telegraph, The Independent, The New Yorker, and Newsweek.
---
HAKIM — Afghanistan
Dr. Wee Teck Young (known by Afghan youth as "Hakim") is a Singaporean physician who 10 years ago decided to leave the comfort of his medical practice to instead provide humanitarian and social assistance to those most affected by the war in Afghanistan. He has since become friends with many ordinary Afghans who are tired of war and dream of a peaceful, nonviolent future for their families and their country. Many of these friendships have developed through his role as a mentor to the Afghan Peace Volunteers, a group of multi-ethnic Afghans dedicated to building nonviolent alternatives to war. Areas of focus: nonviolent peace-building to end the Afghanistan war; relational pedagogy to connect global crises and to nurture peace; human relational development; nonviolent movement-building, relationships, and behaviors.
---
Dr. Suman Khanna Aggarwal, PhD — India
An Associate Professor of Philosophy, Delhi University, India, from 1979 to 2013, Suman Khanna Aggarwal obtained her PhD on Gandhian philosophy in 1978 and has since translated her theoretical knowledge into practical action by founding the Gandhian NGO – Shanti Sahyog that works in 17 South Delhi slums and Tughlakabad Village, New Delhi. To promote Gandhi's legacy of nonviolent conflict resolution, she has set up Shanti Sahyog Centre for Peace & Conflict Resolution. The Centre works, inter alia, to introduce nonviolent defence as a concrete alternative to military defence to achieve Gandhi's vision of a world beyond war. #ChooseNonviolentDefence A plenary speaker at international conferences, Dr. Aggarwal has written and lectured extensively on Gandhian principles in America, Europe, the Middle East, and Asia. She has taught courses on Gandhi at McMaster University, Canada & Al Quds University, Palestine, amongst others. A recipient of many awards for her work, she conducts trainings and workshops on Gandhian philosophy and nonviolent conflict resolution on a regular basis. Areas of Focus: Gandhian philosophy; nonviolent conflict resolution.
---
Europe.
BARRY SWEENEY — Ireland, Italy

Barry Sweeney is a Country Coordinator for World Beyond War in Ireland. His background is in education and environmentalism. He taught as a primary school teacher in Ireland for a number of years, before moving to Italy in 2009 to teach English. His love for environmental understanding led him to many progressive projects in Ireland, Italy, and Sweden. He became more and more involved in environmentalism in Ireland, and has now been teaching on a Permaculture Design Certificate course for 5 years now. More recent work has seen him teaching on World Beyond War's War Abolition course for the last two years. Also, in 2018 he organised a peace symposium in Ireland, bringing together many of the peace/anti-war groups in Ireland. Barry is currently living in Vietnam, although he still continues his role of Country Coordinator for World Beyond War in Ireland.
---
PEADAR KING — Ireland

Peadar King is an Irish documentary filmmaker and writer. For Irish television, he has presented, produced and occasionally directed the award-winning global affairs series What in the World? Hailed byThe Irish Times as "terrific and moving, illuminating and insightful…King's contribution to our understanding of global economic inequality has been impressive", the series has filmed in over fifty countries across Africa, Asia and The Americas. From the outset, the series provided a compelling critique of the current predatory model of neoliberalism.  In recent years, it has turned its attention to the way in which war has engulfed the lives of millions of people across the globe. Specifically, Peadar King has reported on conflict in Afghanistan, Iraq, Libya, Palestine/Israel, Somalis, South Sudan and Western Sahara. His reporting on war has also extended to the war on drugs (Mexico, Uruguay) and on war on people of colour (Brazil and the United States of America). He is a regular radio contributor on global affairs and the author of three books: The Politics of Drugs from production to consumption (2003), What in the World? Political Travels in Africa, Asia and The Americas (2013) and War, Suffering and the Struggle for Human Rights. Among those who have acknowledged King's work are Noam Chomsky "this remarkable travelogue, inquiry and illuminating analysis" (What in the World, Political Travels in Africa, Asia and The Americas). Former Irish president and former UN High Commissioner for Human Rights described the book as "vitally important in helping us understand our neighbours – and our responsibility to them".
---
JAN OBERG — Denmark

Jan Oberg is cofounder and board member of the Transnational Foundation for Peace and Future Research, and has been a peace studies professor at Lund University, thereafter visiting or guest professor at various universities. He is the former director of the Lund University Peace Research Institute (LUPRI); former secretary-general of the Danish Peace Foundation; former member of the Danish government's Committee on security and disarmament. He has been a visiting professor at ICU (1990-91) and Chuo Universities (1995) in Japan and visiting professor for three months at Nagoya University in 2004 and 2007 and four months in 2009 – at Ritsumeikan University in Kyoto. Oberg has taught peace courses for more than 10 years at the European Peace University (EPU) in Schlaining, Austria and teaches MA courses twice a year at the World Peace Academy (WPA) in Basel, Switzerland.
---
MAYA EVANS – England
Maya first visited Afghanistan in December 2011 when she worked with the Afghan Youth Peace Volunteers and Voices for Creative Non-Violence, she met other Afghan peace activists and visited refugee camps, human rights activists, NGOs, journalists and ordinary Afghans. On her return she spoke across the UK, as well as published an account with analysis about her trip. In December 2012 she returned in Afghanistan, leading the first UK peace delegation since the 2001 NATO invasion. lt was in fact an all-woman delegation who had formed Voices for Creative Non-Violence UK, and now campaign at both a grassroots and government level to support non-violent peace in Afghanistan. Maya Evans is a well-known and tireless activist for peace and government accountability. She was famously convicted in 2005 of the "serious crime" of reading aloud, at the London Cenotaph, the names of British soldiers killed in lraq.
---
Australia and New Zealand.
LIZ REMMERSWAAL HUGHES

Liz Remmerswaal Hughes, a World BEYOND War Board Member, is a mother, journalist, environmentalist activist, and former politician, having served six years on the Hawke's Bay Regional Council. The daughter and granddaughter of soldiers, who fought other people's wars in far flung places, she never got over war's stupidity, and became a pacifist. Liz is an active Quaker and currently Co-Vice-President of the Women's International League for Peace and Freedom (WILPF) Aotearoa/New Zealand. She has strong links with the Australian peace movement and the Swords into Ploughshares group. Liz has enjoyed such activities as biking to the gates of the Pine Gap American military spy base in Alice Springs, Australia, planting an olive tree for peace in the Peace Palace in the Hague on the centenary of Anzac, singing peace songs outside military bases and making tea parties beside warships during the NZ Navy's 75th birthday. In 2017 she was awarded the Sonia Davies Peace Award which enabled her to study Peace Literacy with the Nuclear Age Peace Foundation in Santa Barbara, attend the WILPFf triennial Congress in Chicago, and a workshop on Peace and Conscience in Ann Arbor.
---
Africa.
---
Central and South America.
---